Project management is an essential skill for any business. Whether you're a startup trying to get off the ground or an established company growing, managing a project is key to success. But with so many projects vying for your attention, it can take time to stay on track.
59% of project managers are responsible for between two and five initiatives. 11% manage between 6 and 10 initiatives, and 15% oversee more than 10 endeavours simultaneously. That's where project management tools come in—they help you manage your projects better and stay on track. In this blog post, we'll take a look at five of the best project management tools available today. Using these tools, you'll be able to manage your projects better and reach your goals.
What is Project Management?
Supervising a project from its beginning stages to its conclusion is referred to as project management. This method can be challenging, but it will be much simpler to complete if you have the appropriate instruments. Many available tools may be used to assist with project management, and each has its own advantages.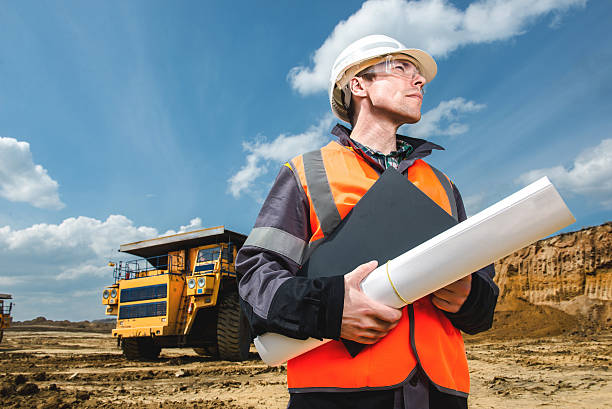 6 Tools for Better Project Management
You can better manage a larger project with the assistance of several available tools. Here are six:
1. Trello:
This visual tool for managing projects allows you to create boards and lists to keep track of your work and delegate tasks to other team members. Trello lets you keep track of outstanding tasks and communicate progress updates with other team members.
2. Outlook Project:
Outlook is a popular email and calendar application, and it comes with a built-in project manager. This tool lets you manage tasks, deadlines, and files within your project and keep track of team collaboration.
3. Google Sheets:
If you need to keep track of data relevant to your project, Google Sheets is a fantastic solution that you can consider using. Sheets give you the ability to record information regarding tasks, as well as data connected to deadlines and financial goals.
4. Basecamp:
Basecamp is a well-known application that is used for the management of projects that involve more than one team. It enables you to organize your work by creating projects, boards, and lists, and it also enables you to delegate tasks to other members of your team. You may also use Basecamp to keep track of outstanding work and exchange progress updates with other team members.
5. Slack:
Slack is a chat network developed specifically for groups of people working together on a project. It makes it simple for you to communicate with other team members and facilitates smooth collaboration on projects.
6- Gantt Chart:
One of the most useful tools for managing projects is the Gantt chart. It is a visual representation of the timetable for your project as well as the relationships that exist between the different work items. Using Gantt charts is beneficial for keeping track of the project timeline, monitoring for any deviations from the plan for the project, and determining when there will be delays.
Different Types of Project Management
Many different types of project management can help manage a bigger project better. Some common types of project management are stakeholder management, task management, resource management, and communication management. Each type has advantages and disadvantages, so choosing the right tool for the job is important.
Stakeholder management is a common type of project management that focuses on managing the relationships between various stakeholders, such as team members, clients, and suppliers. It helps align everyone's interests by understanding their needs and ensuring everyone is aware of what's happening on the project.
Task management is another common type of project management that helps manage the steps involved in completing a project. It helps track who is working on what tasks and when they're due so that everyone knows how far along they are and how much work remains.
Resource management helps manage the available resources required to complete a project. It helps identify who needs what resources and coordinates them so they're available when needed.
Communication management is another important type of project management that helps ensure everyone involved in a project understands what's happening. It ensures that all communication is timely, accurate, and relevant to the task at hand.
What are the Advantages of project management tools?
There are many advantages to using these tools, both for the individual using the tool and for the overall project:
A tool can help better track progress and deadlines, ensuring that tasks are completed on time.
A tool can ensure that all stakeholders understand what must be done and when it must be done.
A tool can help with communication between team members, ensuring everyone is on the same page and resolving disagreements as quickly as possible.
How to Choose the Correct Tools for Your Project?
There are a lot of these tools out there, so how do you choose the right one for your specific needs? 
First, ask yourself what your goals are for using the tool. Some tools are geared towards small projects, while others are more suited for larger ones.
Once you know what you're looking for, take a look at the different features offered by each tool to see which ones would be best for your project.
Once you've narrowed your options, it's time to evaluate the different tools based on their cost and capabilities. The price of a tool is only sometimes indicative of its quality or usefulness. Some of the most expensive tools can also have some of the poorest features.
Some features that may be important for one project might be less important for another. When evaluating a tool's capabilities, think about what you need it to do for your project and how easy it is to use. Easy-to-use tools are more user-friendly and will ultimately save you time.
Additionally, ensure the tool has all the features you need to manage your project effectively. After considering all these factors, it's time to try out each tool and see which one works best for you. Good luck!
Examples of project management tools
Project management tools can help you better manage a bigger project. Here are five examples.
1. Asana:
Asana, which helps you manage projects by organizing tasks and deadlines and tracking progress.
2. Mobius:
Mobius is a great tool for managing projects with multiple team members and complex requirements. You can use it to track tasks, deadlines, resources, and client feedback and changes. It also has features like Workflow automation that make workflow management easier.
3. JIRA:
JIRA is a bug-tracking and these tool that helps you track progress, assign tasks, and create change requests.
4. Confluence:
Confluence is a content management system (CMS) that can help you organize and share information about your projects with team members.
5. Team Treehouse:
Team Treehouse is an online training platform that can help you learn how to use project management tools effectively.
The Project Management Skill Every Entrepreneur Should Master
Conclusion
Project management can be challenging, but it can become much easier with the right tools at your disposal. This article lists five project management tools to help you manage a bigger project better. Whether you are a beginner to itor just need a little assistance getting started, using one of these tools will make the process much smoother and less stressful. So what are you waiting for? Start planning your next big project today!
ALSO READ: 7 project management softwares recommendation for your business
FAQs
Q. Is Pert a project management application?
A PERT diagram, often known as a PERT chart, is a project management tool for scheduling, organizing, and coordinating work within a project. It gives a graphical depiction of a project's timeline, allowing project managers to break down and analyze each activity in the project.
Q. What is a work breakdown structure (WBS) in project management?
In a project management process, a work breakdown structure (WBS) is an approach for completing a complex, multi-step project. It is a procedure of dividing and conquering enormous projects in order to complete them more effectively and rapidly. A work breakdown structure (WBS) make it easier to manage a complex project.
Q. What exactly is the 100 rule in project management?
It stipulates that the total amount of work spent on the child elements (e.g., a collection of tasks) must be equal to the total amount of labour given to the parent element (e.g., a work package). The 100% criterion applies to all WBS levels, and the cumulative percentage sum cannot be greater than or less than 100%.