FedEx operational delay is understandable to some extent, considering FedEx moves 16.5 million shipments per day. 85 percent of the packages reach their location on schedule. However, it also implies that 15% of deliveries get held up in some form.
Even though it's a term that courier services frequently use, customers don't like hearing about operational delays. One thing will likely occur when you get the notice that your package has suffered a FedEx operational delay, i.e., it will not reach you on time.
General Outlook of FedEx
FedEx operational delay may be an issue, but it does not stop FedEx from being one of the largest American transportation services companies based in Memphis, Tennessee.
Federal Express (now FedEx Express), the company's original air division, was familiar with the initials "FedEx" from 1973 until 2000. The business distinguishes itself from others by its rapid shipping service and developing a system that monitors real-time goods' whereabouts.
In addition to package delivery, FedEx also provides other services like freight forwarding, print and document transportation, and e-commerce solutions.
Frederick W. Smith started Federal Express in the early 1970s to make it the most dependable overnight delivery service. He recognized the promise of using air cargo to send packages swiftly and effectively, but he was aware that doing so would call for a radical rebuild of the entire freight business.
Having operations in more than 220 nations and regions, FedEx is currently one of the top express transportation firms in the world.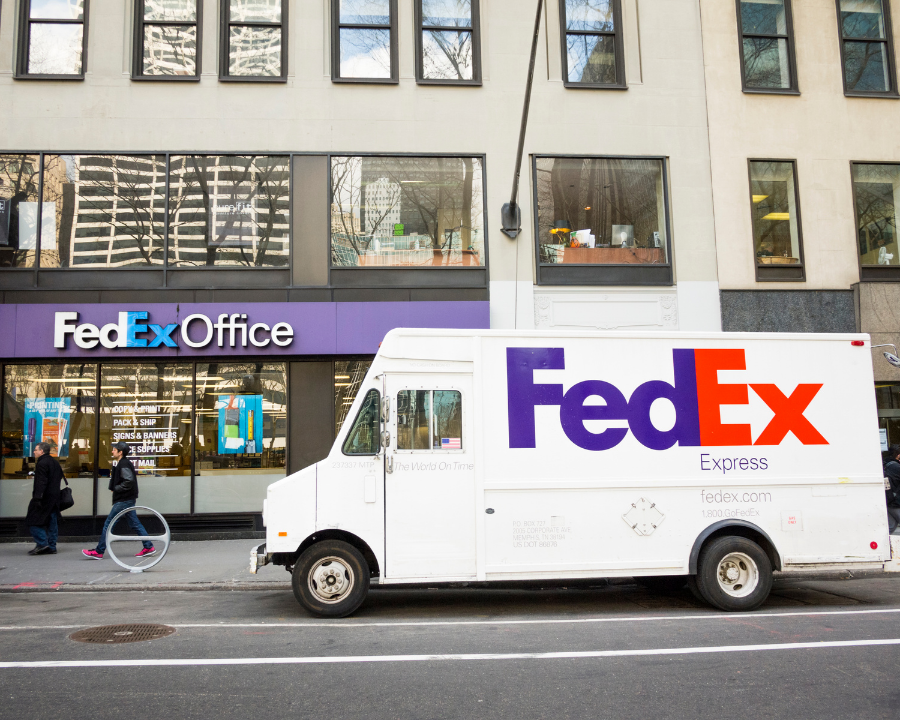 FedEx Operational Delay
Your cargo got blocked in transportation if the phrase "FedEx operational delay" appears on your FedEx tracking information. The origin facility, the routing hubs, or the destination facility may all experience operational delays. A FedEx operational delay may occasionally occur from their side as well.
Sometimes, though, it can result from something beyond their control. No matter the circumstance, a delivery infrastructure issue with an operational delay is never the sender's or the recipient's fault. You will need to wait until FedEx can fix the problem before your package can continue traveling if there is an operational delay.
Reasons for FedEx Operational Delay
Although FedEx is renowned for its dependability, even the finest businesses occasionally face operational difficulties. In recent years, FedEx has had several high-profile operational delays, but one that stands out is a significant one in 2013 that affected shipments worldwide.
On the other hand, internal factors are within FedEx's control and get sorted by the business. Potential reasons for FedEx operational delays include:
· Weather Conditions
It might be rain, fog, or a severe weather event like a hurricane or a snowstorm. Additionally, if weather conditions affect the delivery system, FedEx will delay the order.
· Problem with the Delivery System
If the delivery systems are not operating effectively, the package might not reach you on time.
· Traffic Issues
Road congestion results in problems at a business's location. Along with traffic congestion, another reason for the delay includes difficulties loading and unloading packages at its facilities.
· Incorrect Information
It might be as simple as a driver going to the wrong place because the system has an outdated address. Another option is that the delay took place by incorrect flight information.
· Customer Error
The delays may have occurred due to customer errors. The system cannot handle large or heavy packages, incorrect addresses, or faulty directions.
· Human Resource Issues
It can involve anything from a driver being late for work to a key employee taking unscheduled leave.
How To Ensure Timely Delivery
| | |
| --- | --- |
| Double-Check Shipping Information | Use FedEx Evening Home Delivery |
| Use Custom Critical | Order During Non-Peak Times |
FAQs
What Does A FedEx Operational Delay Mean For My Shipment's Timing?
Due to an operational delay, your shipment may arrive later than you had anticipated. Still, FedEx will frequently take action to compensate for the lost time and deliver your delivery on schedule. Therefore, don't automatically assume that your shipment will be late if you notice that it is experiencing an operating delay. FedEx has a fair possibility of delivering it to you on schedule.
How to Respond to the Operational Delay Tracking Notice?
The first thing to do when you notice that your shipment is experiencing an operating delay is to examine the tracking records to find out more. You'll get a general notion of the package's location and the potential reason for the delay.
The best line of action is to call FedEx Customer Service at (800) 463-3339 if you require additional information. The customer support agent might be able to provide you with more information regarding the reason for the delay.
Your delivery might have arrived at a nearby FedEx shipping location. If so, you might be able to plan to have your package picked up directly from the depot. You may ensure that your package reaches you as quickly as possible by following these instructions.
How Much Time Can FedEx Operational Delay Take?
An operational delay FedEx should generally only last 3 to 5 days. FedEx always makes an effort to resolve any operational hiccups affecting any package. Because of this, FedEx operating delays are typically remedied in less than five days.
Will I get a refund if I don't get my package?
Yes
FedEx always places a high priority on package security, so your delivery will still be safe even in the event of a system glitch. It offers the highest degree of protection for assets still in their care. Operations getting delayed won't affect how securely your package will come to your doorstep.
Should I Worry About FedEx Operational Delay?
Unless your cargo is slightly fragile or has a time limit, then it shouldn't concern you. FedEx is one of the top firms supplying logistic services, and the corporation always does its best to prevent these circumstances.
Who Is Accountable For The Delay?
The shipper is never to blame for a FedEx operating delay. It always happens due to a procedural or technical fault for which it is solely responsible. However, FedEx operational delays are not done on purpose. To ensure that they deliver the packages as fast as possible, FedEx goes to tremendous lengths.
Conclusion
FedEx operational delay is typically only a matter of waiting. The fact that neither the sender nor the recipient did anything illegal is crucial. A transit procedure operational issue is the problem. Or, the package will get delivered soon. So that you are aware of the anticipated delivery day and time, you should keep tracking the item. By doing this, you can guarantee that someone will be home to pick it up.
Also Read: Packaging Technology & What is Woocommerce Synchrony?