Let's assume there was software that could bring your ideas and paintings to life, converting whatever you drew on paper into a 3D representation of itself. This is precisely what Building Information Modeling (BIM) Software can do.
A structure does not appear out of anywhere. It takes a lot of preparation and processing to build one. Furthermore, constructing an establishment only from memory is quite tough. To avoid difficulties, it is generally advisable to have a preliminary design of whatever you intend to make. The design will be useful if you refer to it occasionally. According to our analysis, the global market of BIM Software will expand by 9.9% in 2020, compared to the average year-on-year growth from 2016 to 2019.
As convenient as it is, constructing a building on paper could be better. This is due to the difficulty of displaying all edges and corners of a 3D model of a house or building. This resulted in the creation of many drawings from various perspectives to gain an understanding of the construction from every angle. This not only takes a long time, but it also takes a lot of effort. As a result, there was an urgent need for anything sophisticated enough to handle the design of a structure or building. As a result, Building Information Modeling Software emerged.
What is BIM Software?
BIM software is a tool for planning and managing construction projects that helps people see what is happening. It is used extensively in the building and architecture industries to make 3D models of buildings and infrastructure.
With BIM Software, you can make digital plans for your building projects. This is much better than drawing with a pen and paper for many reasons. The problem of designing the building from many angles was solved immediately because digital drawings let you zoom in and out or turn them around to look at the structure from different angles. The ability to zoom in and out lets you add as many small details as possible. This makes the 3D version of the project a huge success.
So, when you use Building Information Modeling Software for construction projects, you save the most time and effort possible because it is easier for workers to build a structure that looks like the drawing. The software is set up so that it helps you not only when you are designing but also from the beginning to the end of your building projects. It has extra features to help you plan and design the project and ensure you finish it.
Features of BIM software
Note that BIM software isn't just for designing and modeling in 3D. It puts all the parts of a construction project in one place, making it easier for everyone to work together.
It has parts that allow you to:
Centralize document management
Design and visualize a 3D model
Make reports on all workflows automatically.
Keep track of and manage resources
Costs of the building should be tracked and managed.
Find and solve conflicts
Customizable templates
Multiple boards views
Project scheduling
Real-time collaboration
Resource management
Automation
Mobile support
Real-time reporting
BIM software is useful because it makes construction projects easier to see. It also makes planning easier and helps keep track of resources better. Because of these things, more and more businesses are turning to software for building information modeling.
In 2011, 43% of those who answered the survey had never heard of BIM. But a BIM report says that 73% of those surveyed will have used BIM by 2020.
Benefits of BIM Software
The decision to implement any software is not taken lightly. Especially when it entails implementing drastic changes across the entire organization.
However, putting off technologies such as BIM software means passing up opportunities to expedite construction and improve operational efficiency.
Here are few benefits of using BIM software.
Minimizes errors and rework
Because rework is the process of redoing work that wasn't done the first time correctly, projects regularly go over budget and beyond deadlines.
Construction workers invest 35% of their time in non-productive tasks such as researching project information and correcting errors.
This amounts to more than 14 hours every week, which your management team could spend more successfully elsewhere. BMI software, such as Monday.com, arranges everything in one location. Construction teams can access the most recent data and know exactly what each employee is in charge of.
Detects and resolve conflicts.
On building sites, clashes are a problem. A common example is a hard clash, which occurs when two things collide or share the same space. This may be an air-conditioning duct running through a load-bearing wall.
That's not good. Depending on what you use, certain BMI software detects clashes and sends notifications if there are any issues. Fixing any design conflicts early can save you a lot of trouble later.
Any construction project requires effective communication. However, combining schedules and resources is more complex, necessitating meticulous planning.
The entire building team must be on the same page. Miscommunication causes project delays and can lead to internal conflicts and employee dissatisfaction.
Aids in budgeting and cost estimation
The allocates are critical for any construction project. It assist you in estimating building expenses and controlling spending.
They can be tracked and updated using BIM software such as Monday.com. You may also see a comprehensive summary of all expenses in one spot, helping you to make smart spending decisions.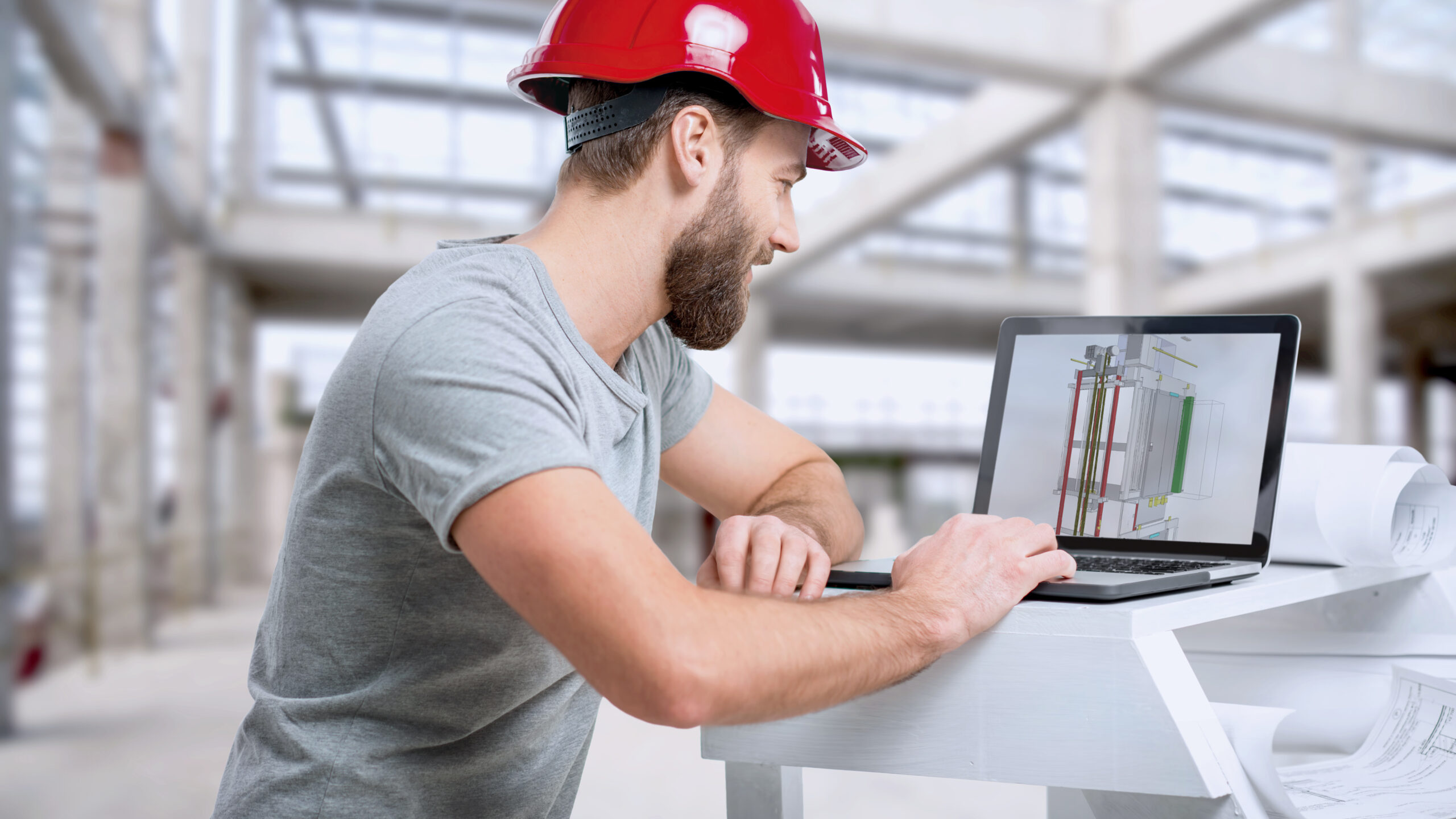 What is the purpose of BIM Software?
Building information modeling (BIM) designs and documents buildings and structures such as houses, industries, flats, offices, and plants.
Building information models are used for analysis, iterative design solutions, client rendering, and extracting 2D section plans and documentation for construction and site personnel.
A BIM can even be utilized for simulation studies, such as energy efficiency, earthquake stability, and general safety. A BIM model can also be used both during and after construction.
How to choose BIM Software?
The concept of BIM revolves around the collaboration of several AEC professionals throughout the lifecycle of a project. The BIM maturity system serves to classify four different levels of their involvement in the project and the number of dimensions used in the process, ranging from 3D to 8D:
Visualization of a project in 3D (visual).
4D (time) – construction activity planning and scheduling
5D (cost) – budget estimation and cost tracking
6D (operation) – operation and facility maintenance from start to finish.
7D (sustainable) – calculating and lowering energy usage
8D (safety) – developing emergency plans and preventing safety hazards.
Different levels to choose BIM
The collaborative workflow practically does not exist at the outmoded BIM Level 0 – this maturity level is equated with 2D. BIM Level 1 provides for partial cooperation and the exchange of 2D and 3D data via an online CDE (Common Data Environment) repository.
BIM Level 3 adds 4D and 5D information to 2D and 3D information, allowing AEC experts from many disciplines to share common file formats and combine their work into a cohesive model. Regardless of how advanced it is, this is not the "master" model that modern BIM strives for.
The "master" model incorporates the remaining three dimensions and employs cloud computing to ensure the smooth exchange, integration, and unification of many AEC disciplines. BIM Level 3 is often known as Open BIM, iBIM, or the BIM concept's Holy Grail.
When selecting BIM software, you can choose between Levels 1, 2, and 3. More than anything else is needed to meet the modern-day level of the BIM concept.
The conventional IT procurement considerations, such as user experience and cost-effectiveness, will not help you choose the finest BIM software package, and here's why. Most BIM solutions are highly complex, user-friendly, and cost-effective, regardless of your selected level.
The Best BIM Software List
AutoCAD
Navisworks
Infurnia
Vectorworks Architecture
Autodesk Revit
ALLPLAN
Tekla BIMsight
Trimble Connect
DataCAD
Conclusion
Finding the best BIM software solution for your company and, by extension, your projects is challenging. Nonetheless, understanding your company's needs and the challenges that its onsite people experience will help you make the proper decision and prioritize user adoption.
It would help if you improved onsite processes by facilitating communication between the site and the office via BIM models. 3D can be a powerful tool in your efforts to simplify project comprehension. Still, it must be accompanied by a standardized method for collecting, storing, and analyzing data created in the field.
ALSO READ: Workforce Software Monday– A Modern Software to Effectively Manage Employees
FAQs
Q. Is AutoCAD a BIM software?
The quick answer is that AutoCAD is not BIM software. It is a BIM facilitator. Computer-aided design (CAD) drawings, such as those produced by AutoCAD software, are an essential component of a BIM system.
Q. What are the four BIM stages?
Evaluation/Assessment.
Planning for the Transition / Project Pre-Planning.
Plan execution / Construction and design.
Experience and expertise in operations and maintenance.
Q. Is BIM software simple to use?
Actually, BIM is easy to learn. Numerous online tutorials are available to educate you on how to use the software. It may, however, take some time to become skilled in its use.