An early retirement plan is an investment plan in which the person sets goals for how much money he wants to make during retirement and plans how to reach those goals. The retirement plan can also help the insurer and his family manage their costs after retirement, such as health and medical expenses, lifestyle costs, etc., while keeping in mind the risks and investment involved.
Remember that you and your family should start planning for retirement as soon as possible. Most of the time, insurance plans are cheaper when bought younger than when bought older.
How Early Retirement Can Secure Your Golden Years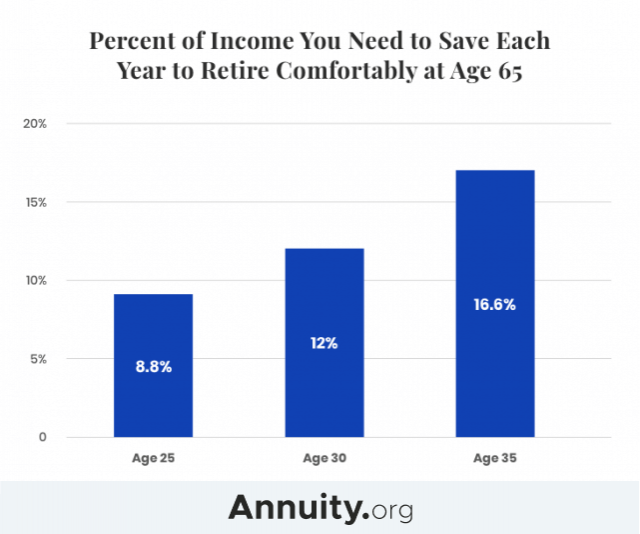 A plan for early retirement can help you ensure that your golden years are safe. It can also help you deal with any money problems you might have after you retire. Planning for early retirement can help you and your family have a better future. Let's look at how.
1- Early retirement helps plan expenses
Putting together a plan for your expenses when you are young can help you in your later years. It lets you figure out how much money you will need to live on when you retire. After getting a rough idea of your current expenses, such as luxury spending, health and medical bills, paying off loans, etc., you can estimate the expenses you and your family will have after you retire. If you start saving for retirement early, it will help you figure out how much money you and your family need now and in the future.
2- Who knows When Will an Emergency Knock?
People only get a knock on the door or a phone call after a financial emergency hits. So, you need to be financially ready, especially after you retire and stop working regularly or if you are the only one in your family who works. A plan for early retirement and your money after you retire will give you peace of mind and allow you to enjoy your golden years without stress. So, investing in an early retirement plan can help you enjoy your golden years without worrying about money.
3- Early retirement secures dependents
It might be hard to pay your bills after you retire, especially if you are the only person in your family who works and you have people who depend on you. By putting money into an early retirement plan, you protect your family members who depend on you financially. Also, an early retirement plan will give you a steady income stream, so you won't have to worry about financial emergencies.
4- It's wise to start saving for retirement early.
The earlier you start putting money into a retirement plan, the more you can save for your needs after early retirement. If you put money into an early retirement plan, you can save more after retirement.
5- Help you save money on taxes.
The investor can get a tax break on the premium they pay for an early retirement plan. With the early retirement plan, an investor can also change how he spends his taxes, which is good.
Retirement Plan: What comes with the deal?
Even though the details are different, the essential part of an early retirement package is always a severance payment made up of weeks, months, or even years of wages. Some extras, like paid insurance and outplacement services to help you find a new job, may be added to that amount.
Payouts for Quitting
In the U.S., there are no laws that say how much severance pay early retirees must get.
Employees usually get one to two weeks of severance pay every year they work for the company. For executives and top managers, the offer may be better.
Employers sometimes give extra years of service to make an offer more lucrative and appealing. This bonus in service not only makes the severance payment bigger, but if a company pension is involved, it may also make the pension payments bigger in the long run.
Coverage from insurance
Because of the rising cost of health insurance, fewer companies now offer health insurance to their retirees. Where is the safest place to put your retirement money? Because of this, this perk is becoming less common in early retirement packages. When available, though, the benefit covers retired workers until they are eligible for Medicare and may offer extra coverage after age 65.
Retirement Assets
What happens to your early retirement plan, pension plan, and stock plan depends on where you work and who you work for. The five years before you retire, retirement planning when you need it the most. Ask for a copy of the policies and review them with your lawyer if you use one for this process.
Outplacement Services
As part of a buyout package, many employers, huge ones, offer a certain number of weeks or months of outplacement services. Outplacement services usually include:
One-on-one counselling.
The chance to work in a shared office.
Joining discussions or support groups set up by the outplacement company.
Bonuses and Extras
Ensure you have written confirmation from your employer that you may retain any equipment used for work, such as a laptop. Extending your use of a leased business automobile or a company-sponsored gym membership are possibilities.
How will it affect your money?
Once you've found the best deal you think you can get, you should consider how it will affect your life. Preparing for retirement checklist. Accepting an early retirement offer will affect your finances in retirement or the years before you retire if you plan to keep working.
If you still need a complete plan for your money when you retire, now is the time to make one. It is the best way to save for retirement in your 50s. An essential part of this plan is to figure out how much money you will need to cover your costs and where that money might come from. Here, you'll consider what an offer to retire early might give you in light of these numbers.
Do you need help with the process from a pro?
If you are offered an early retirement package, it can be helpful to have the help of a financial advisor who knows what they are doing. There may be alternative ways to save for retirement. This person can help you determine what the package means for your finances and how well it fits your needs and goals. They might be accommodating when making and analysing different scenarios about whether to take the offer.
And that might not be enough. After your first look at the contract, you might hire a lawyer. It could be a good idea if you have proof of discrimination, if the language in the package is too hard to understand or general, or if the agreement is extended and has many pages.
What other advantages are there?
Some early retirement offers come with life insurance paid for by the employer. It can help you get the life insurance you need and probably won't cost you much (if anything). But continued coverage from an employer is usually limited (for example, one year equal to your annual salary) or not offered at all. It might be fine if you already have enough life insurance or don't need it because you're financially stable. If you need something else, think about what you need and how much it will cost to get a policy. You may also be able to transfer some of your old employer coverage to an individual policy, but your premium will be higher than when you were working.
Conclusion
Putting money into a plan for early retirement that will provide you with a steady income once you retire and the freedom to spend your golden years tranquilly and without worrying about money is why investing in an early retirement plan is helpful. It would help if you looked into the many available options to find a strategy that satisfies all of the criteria on your priority list and is suitable for your long-term requirements.